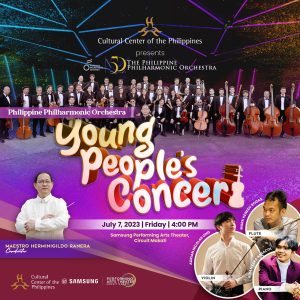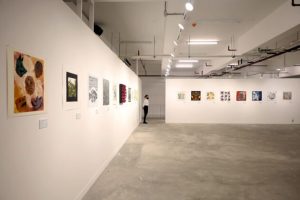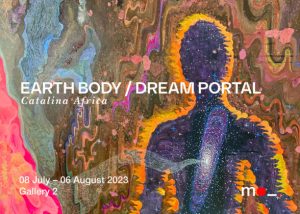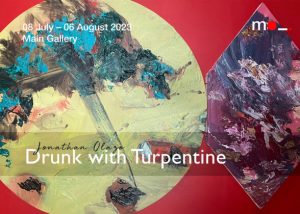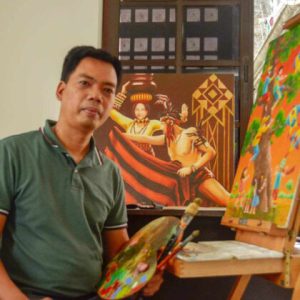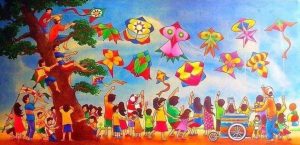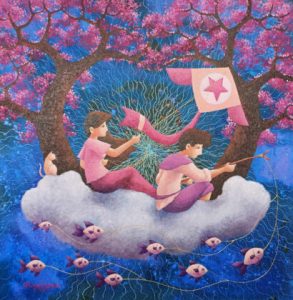 As posted by Business World on July 5, 2023
PPO Young People's Concert presents CCP music scholars
The Cultural Center of the Philippines (CCP) with the Philippine Philharmonic Orchestra (PPO), presents the PPO Young People's Concert featuring the CCP young music scholars namely flautist Mark Kenedy Rocas, violinist Adrian Nicolas Ong, and pianist Aidan Baracol, on July 7, 4 p.m., at the Samsung Performing Arts Theater at Circuit Makati. Performing under the baton of Herminigildo Ranera, the PPO with the young musicians will be performing Jacques Offenbach's Orpheus in the Underworld Overture, Wolfgang Amadeus Mozart's Flute Concerto No. 2 (First and Second Movement), Maurice Ravel's Tzigane, and Sergei Rachmaninoff's Piano Concerto No. 2. For more details, visit the CCP website (www.culturalcenter.gov.ph) or follow the official CCP social media accounts on Facebook, Twitter, Instagram, and Tiktok.
---
MET Opera in HD Season 8 kicks off July 11
The Met Opera is back at the theater as the Cultural Center of the Philippines (CCP) launches the Met Opera in HD Season 8 in cooperation with the Metropolitan Opera of New York, Filipinas Opera Society Foundation Inc., and Ayala Cinemas. The Metropolitan Opera in HD is a series of screenings of the latest performances by the Metropolitan Opera of New York, delivered in high-definition video and Dolby Surround Sound. Season 8 will feature one Met Opera in HD production every month starting July 11 until December at Greenbelt 3 in Makati. The operas to be screened are Die Zauberflote on July 11, Don Giovanni on Aug. 1, Falstaff on Sept. 5, Fedora on Oct. 3, Hansel and Gretel on Nov. 7, and Cosi Fan Tutte on Dec. 5. Tickets for the screenings are P450 (regular) and P100 (students and young professionals).
---
The White Elephant Project opens at the CCP
Jomar Galutera explores monumental infrastructure through his art in the exhibit "White Elephant Project." For this exhibit, Mr. Galutera focuses on the Manila Film Center, delving into its history, architecture, and adaptive reuse through monochromatic paintings and video installations to understand the interplay between architecture, social space, history, and art. The exhibition is curated by Fr. Jason Dy, SJ and supported by Project Space Pilipinas, It opens on July 11, 6 p.m., at the Bulwagang Roberto Chabet at the Tanghalang Ignacio Gimenez in the CCP Complex, Pasay City. It runs until Aug. 13.
---
Two exhibits opening at Mo_Space
Mo_Space will open two exhibits on July 8 – Jonathan Olazo's "Drunk with Turpentine" at the Main Gallery, and Catalina Africa's "Earth Body / Dream Portal" at Gallery 2. The exhibits will be on view until Aug. 6. The gallery is open daily from 10 AM to 7 PM at the 3rd level of MOs Design, B2 Bonifacio High Street, 9th Ave., Bonifacio Global City, Taguig.
---
Kite-filled exhibit at Artablado Robinsons Galleria
All of Bong Anore's paintings include colorful kites. It's a motif he has made his own. Kites symbolize lofty dreams and freedom; their ability to soar high is only limited by the length of string that tethers them to the ground. Mr. Anore, who turns 50 later this year, was born and raised in Binangonan, Rizal, which is considered by many as an "artists' paradise." It was only after experimenting with different media and painting styles that he latched on to his signature kites. "I came to love them. During my exploratory years, I tried abstracts, landscapes, florals, still lifes and even portraiture but came to realize kites as an identity, my identity," Mr. Anore said. Before he could devote himself entirely to art, however, he first took up Electronics and Communications Engineering in college. "But it only made me fall in love with art even more. My kite drawings were influenced by [the drafts required] for engineering drawings." Mr. Anore has held four solo exhibits as well as participated in group exhibits at the San Agustin Museum in Intramuros and in a gallery in New York City, USA. His brightly colored images translate well as greeting cards and have been chosen seven times by Hallmark for its Christmas card cover and souvenir designs from 2011 to 2018, and by Dohle Seafront Philippines, a shipping firm, in 2019. His art has also garnered prizes including 3rd place at Robinsons Land Corporation's 1st National Art Competition in 2018. For his 5th solo show, "Ode to the Wind," at Artablado in Robinsons Galleria, Mr. Anore embraces further his love for kites. His exhibit runs from July 1 to 19.