Manning agents plead for equal protection over disability claims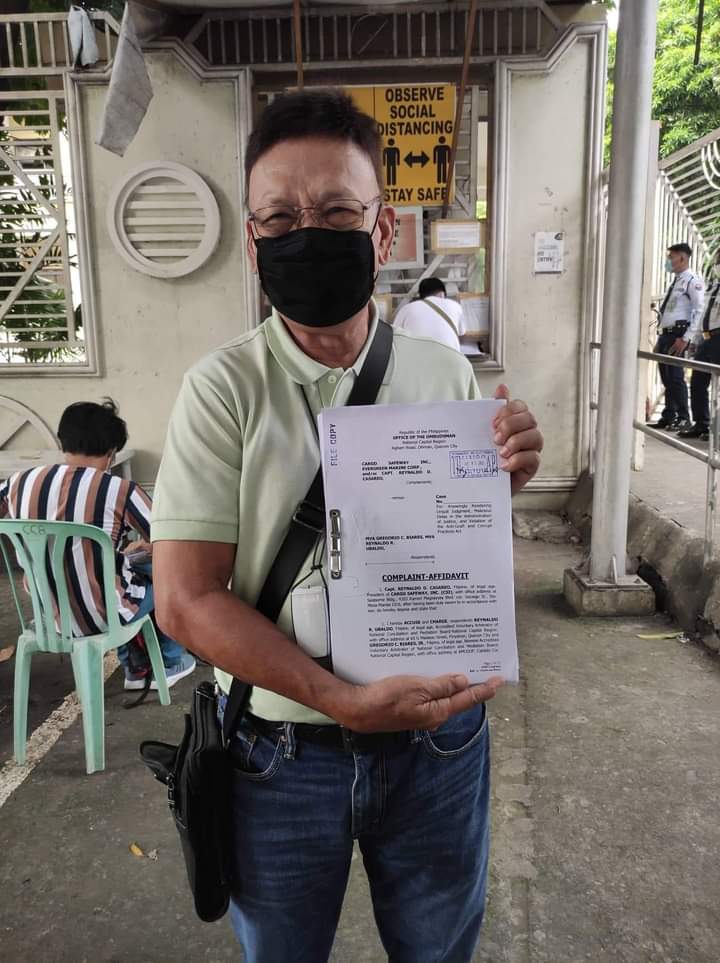 As published by The Daily Tribune on May 25, 2023
Rumors of the scrapping of the escrow provision in the Senate version of the proposed Magna Carta for Seafarers have alarmed manning agents.
Captain Reynaldo Casareo, president of Cargo Safeway Inc., one of the biggest crewing agencies in the country, said Wednesday the Senate Committee on Migrant Workers headed by Senator Raffy Tulfo should clarify whether or not the Senate bill will have an escrow provision like the MCS version already passed by the House of Representatives.
Casareo said they want protection against seafarers who collude with ambulance chasers to get payments for permanent disability suffered on duty when the injury is not really permanent.
"Senator Tulfo, please also listen to the agencies and shipowners being abused by ambulance chasers and not those seafarer groups that clearly have different intensions," Casareo said.
Another manning executive who requested not to be named also appealed to the senator.
"If Senator Tulfo has indeed believed that the escrow provision is
anti-seafarer, then this is bad. It was supposed to help ship owners that are providing opportunities to our seafarers. We hope he will listen to us."
Kabayan Partylist Representative Ron Salo, chairman of the House Committee on Overseas Workers Affairs, inserted in the MCS bill the provision for the creation of an escrow account that would strengthen the fight against ambulance chasing.
Co-author and OFW
Party-list Rep. Marissa "Del Mar"  Magsino earlier said the provision was intended to address the inimical practice of ambulance chasing perpetrated by unscrupulous lawyers and litigants to the prejudice of employers and manning agencies.
"The proposal is to place in escrow the monetary award (for disability claims) in favor of a seafarer if the employer or manning agency concerned has appealed the decision for judicial review," Magsino said.
"To counter-balance it, the seafarer is given the option to file a corresponding bond as a security, if he wishes to move for the execution of the decision pending appeal. These twin mechanisms are precise to prevent the dissipation of the monetary award in the hands of the winning party in the absence of a final judgment,"  she said.
During the Maritime Familiarization Workshop for Media organized by the seafarers' union AMOSUP over the weekend, Atty. Iris Baguilat, chairperson of the ALMA Maritime Group and president of Dohle Seafront Crewing (Manila), said seafarer deployment dwindles yearly because of several factors, including the rampant illegal practice of ambulance chasing.
Quoting the employers' group International Maritime Employers' Council, Baguilat said "Ambulance chasing is the biggest threat to Filipino seafarer employability" since it made them expensive due to their lawyers' erroneous claims.
She said that the Department of Migrant Workers reported that, based on National Conciliation and Mediation Board data alone for 2018 to 2022, between 28 percent and 30 percent of the monetary awards by NCMB amounting to over P2.57 billion have been reversed by higher courts for being erroneous.
"Most of this award has not been returned to the shipowners," Baguilat said.