PPA chief bares more projects for Port of Calapan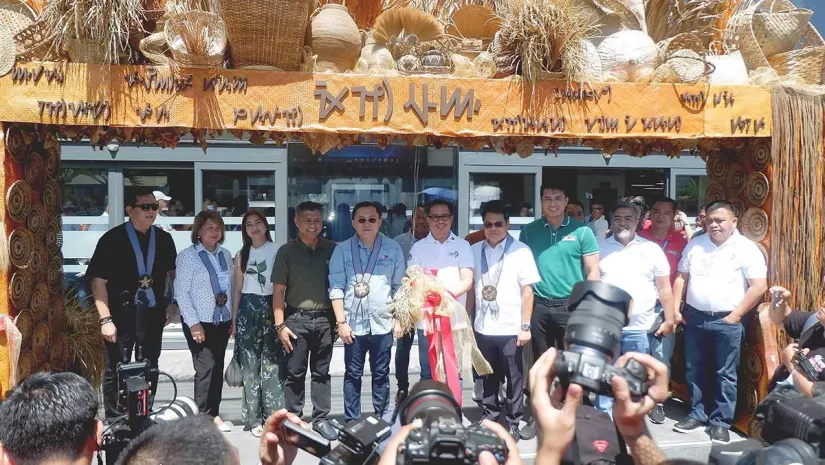 As posted by The Manila Times on March 29, 2023
THE Philippine Ports Authority (PPA) announced several more port development projects for the Port of Calapan to improve services.
During the press briefing at the sidelines of the inauguration of the new Passenger Terminal Building (PTB) of the port on Monday, PPA General Manager Jay Daniel Santiago said at least three more projects are set to be delivered for the port.
"After this PTB, the biggest in the country, thus far, several projects are set to be completed for Calapan," Santiago informed Oriental Mindoro Gov. Humerlito Dolor and Sen. Christopher Lawrence "Bong" Go, one of the guests.
"Set to be completed are the expansion of the yard for all types of cargo as well as additional facilities for arriving vessels, passengers, and rolling cargoes," Santiago said.
"The expansion of the port access road is also right there that will open up for the completion of Governor Dolor for the Calapan Boardwalk," he added.
The Port of Calapan is the main gateway of Luzon, Visayas and Mindanao to and from Oriental Mindoro.
Dolor welcomed the development and stressed that "people in Government are merely used as bridges to implement good projects like these."
The newly inaugurated PTB is the biggest PPA-funded facility to date as it can accommodate at least 3,500 passengers at any given time. Its opening is also timely as passengers are expected to flock to the ports during the Holy Week. Passenger volume has increased by at least 50 percent post-pandemic.
The world-class facility, which was started toward the latter part of the past administration, boasts of high-tech automated doors, several escalators and elevators, nursing stations, and all-gender restrooms among others, all aimed to provide comfort and convenience to passengers.
The other guests during the inauguration include Oriental Mindoro First District Rep. Arnan Panaligan, Calapan City Mayor Marilou Morillo, and other members of the PPA management team.
The Calapan PTB is the last project included in the 3-on-3 projects to be opened by PPA this March.
It recently opened the Port Operations Building and Transit Shed in the Port of Masbate and the POB, back-up area, wharf extension, and additional RoRo ramps at the Port of Coron.
https://www.manilatimes.net/2023/03/29/business/maritime/ppa-chief-bares-more-projects-for-port-of-calapan/1884730