A concealed malady of the maritime industry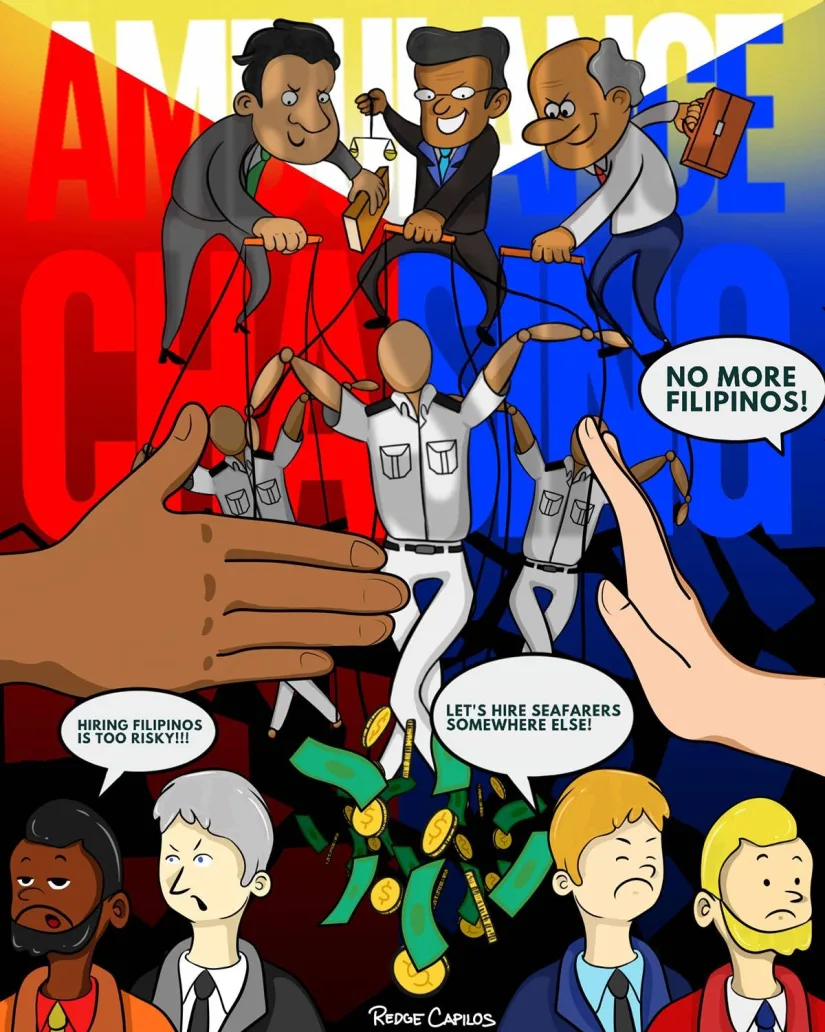 As posted by The Manila Times on May 3, 2023
A FEW years ago, I was a freshman who had one goal — to acquire the right attitude and academic knowledge to become a competent seafarer in the future. Today, as a cadet in training, I realized that those are not enough.
Across my journey as a student of Bachelor of Science in Marine Transportation (BSMT) at Palompon Institute of Technology, together with my batchmates, I studied, trained and endured four years of hard work to equip myself with theoretical knowledge to work efficiently at sea. While mine paid off, having the chance to secure a cadetship at one of the premier manning agencies here in the Philippines, not everyone is as lucky as I am.
At the time of writing, less than half of my batchmates had been accepted as cadets in an international company.
According to the European Maritime Safety Agency (EMSA), the Philippines has a huge privately-run seafarer training industry that churns out 25,000 to 30,000 graduates of whom only 20 percent make it to sea and serve onboard an international vessel. Despite finishing our academic requirements and the countless training we had to fulfill, including all the documents we comply with, why does getting an international shipboard experience seem like a farfetched dream?
At this time, there is a fall in demand for employment as shipowners search for new nationalities to man their ships. Manning annual reports conducted by Drewry Maritime Research show a steep decline in the Philippines' market share for merchant ships from 45 percent in 1995 to 14 percent in 2021. Many Filipino seafarers have lost their jobs to Indian, Indonesian, Eastern European and even Myanmar seafarers.
This is the shocking and grave reality of the maritime industry that awaits us.
The root causes for the significant decrease in the number of Filipino seafarers getting deployed on international vessels?
Ambulance chasing.
Even the International Maritime Employers' Council (IMEC) predicts a sharp decline in the Philippines' seafaring industry in 10 years and highlighted that ambulance chasing is the biggest threat to seafarers' employability.
The Seafarer Protection Act has recognized the exploitation in the system and declared it unlawful since 2015.
SEC. 2. Declaration of Policy states that "… some unscrupulous individuals have taken advantage of the plight of our seafarers who met an accident, illness, or death in the course of their service by exploiting the compensation system" where "our seafarers have fallen prey to an unfair scheme where ambulance chasers charge exorbitant fees, with the promise of huge monetary award."
Despite being mandated, cases of ambulance chasing persist and have damaged our reputation with international shipowners.
Department of Migrant Workers reports, based on the data of the National Conciliation and Mediation Board (NCMB) for 2018 to 2022, a staggering total of P2.57 billion is owed to shipowners by seafarers because of earlier National Labor Relations Commission (Pambansang Komisyon sa Ugnayang Paggawa) decisions that were later reversed by higher courts. Sadly, the ambulance chasers cunningly took most of the benefits, making the aggrieved seafarers unable to return their medical compensation.
Although the government and maritime stakeholders are collectively finding solutions, we are the main catalysts that can help revive our dying industry.
As Winston Churchill famously said, "Our future is in our hands; our lives are what we choose to make them."
As aspiring seafarers and the next batch of navigators, it's crucial to be aware of this issue and to act even in small ways like reporting social media profiles of ambulance chasers that hide as maritime law consultants, and not becoming victims or accessories to this heinous activity that endangers our future and keeping us from fulfilling the world-class mariners we were born to be.
An academic achiever and dean's lister, aspiring maritime cadet Reginaldo "Redge" Capilos Jr. is a proud member of Palompon Institute of Technology's BSMT Batch 2022. Currently, he is affiliated with Döhle Seafront under their cadetship program. Outside the maritime industry, Capillos is a man of arts who takes advantage of the "perks of being a seafarer" to diversify his craft.
https://www.manilatimes.net/2023/05/03/business/maritime/a-concealed-malady-of-the-maritime-industry/1889617