IATF, Marina lauded for Covid-19 response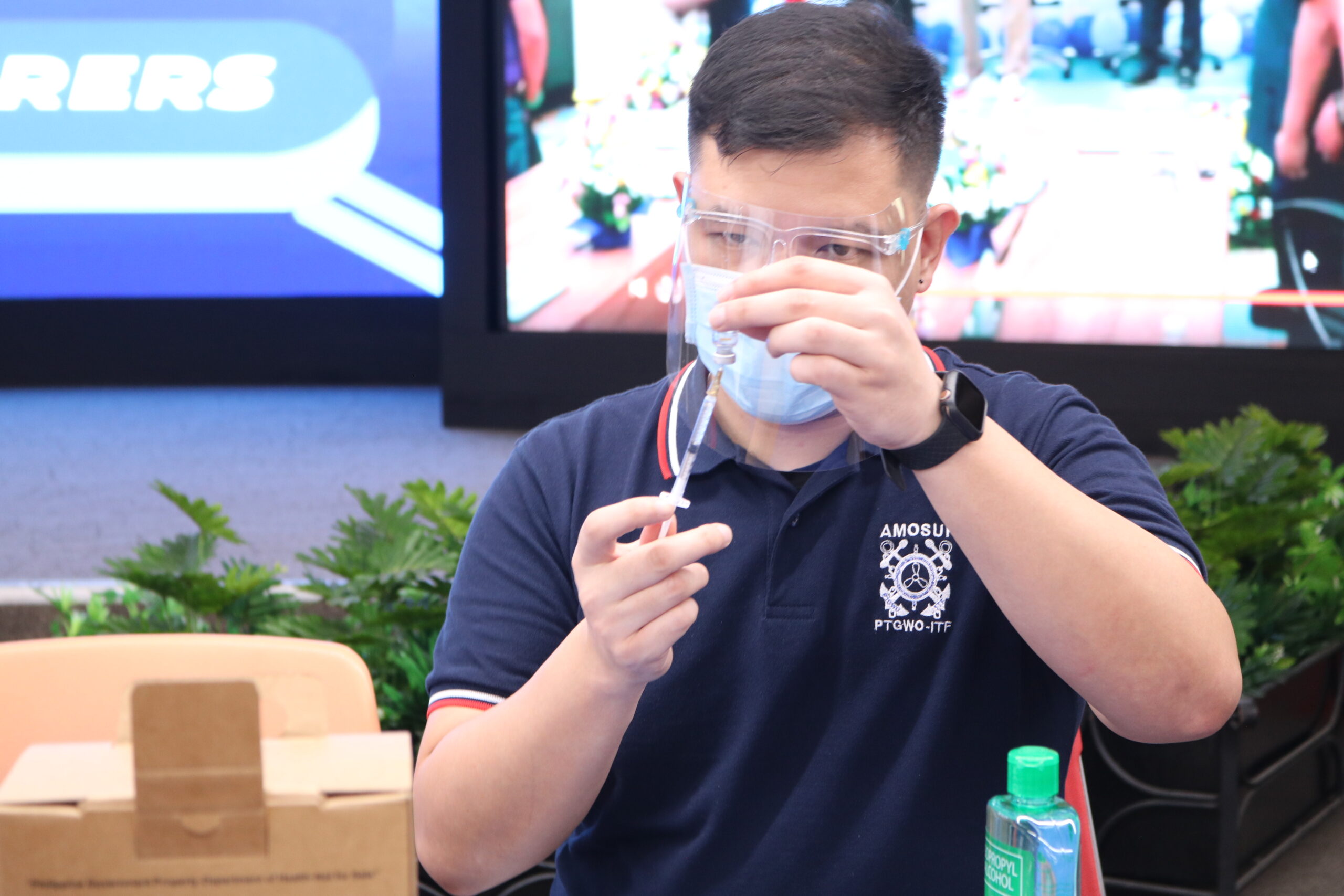 As published by The Manila Times on December 1, 2021
With the decline of Covid cases in the country, the Philippine manning community lauds the Inter-Agency Task Force (IATD) on Emerging Infectious Disease and the Maritime Industry Authority (Marina) for their quick and positive response by increasing the inbound number of passengers and reducing the facility-based quarantine days for vaccinated passengers from green and yellow-listed countries.
They are however bracing for the new Covid variant. "We are delighted with the continuous decline of Covid-19 cases. The lower alert level lifts a heavy toll on our workforce traveling around the country seeking employment and completing deployment requirements. From a manning perspective, we are optimistic for a relative ease in conducting crew change, particularly in repatriation," ALMA Maritime Group Founding-member and Trustee lawyer Iris Baguilat said.
Baguilat is also the president of Döhle Seafront Crewing (Manila). Back in September, Baguilat recalled that when she joined an IATF working group meeting, she proposed the exemption of seafarers from the inbound passenger limit and to honor the "marine fare" as inbound airfares skyrocketed due to limited flights. Both were declined, nonetheless, the IATF sought alternative solutions to the dilemma with the inputs from ALMA.
However, the industry also braces itself for the Covid-19 new variant Omicron and its potential risks to seafarers and crew change operations. Last November 28, IATF released resolutions 151 and 151-A instituting preventive actions for the recent classified Covid-19 variant of concern, B.1.1.1529 or Omicron.
While the reduced facility-based quarantine days remained with special conditions, IATF lumped green-listed countries under yellow's RT-PCR and Quarantine protocols. It also expanded the roster of red-listed countries and travel bans, adding added Austria, Czech Republic, Hungary, the Netherlands, Switzerland, Belgium, and Italy along with South Africa, Botswana, Namibia, Zimbabwe, Lesotho, Eswatini, and Mozambique.
PH adds France to Covid-19 'red list' amid Omicron threat
While discussions with the efficacy of the vaccine against the new variant are ongoing, the ALMA Maritime Group continues to work with its industry partners to innoculate seafarers and lauds the Maritime Industry Authority and its administrator VAdm. Robert Empedrad for his "indefatigable efforts allowed the manning community to achieve exceptional inoculation rates for seafarers as well as paved the way for the emergence of the country as a crew change hub." "My greatest gratitude is the fact that Marina listens. Admin Empedrad does not tire of us nagging constantly on the key issues we raised. He has always been receptive," Baguilat said during a recent international webinar on maritime education and training. Baguilat specifically mentioned that her company's vaccination rate as proof.
"From zero in June, we are now up to 96 %," she said mainly because of Administrator Empedrad's intensive lobbying that led to the reclassification of seafarers in the priority list from B3 to A4 and eventually to A1.
"The unhampered vaccination drives and physical distancing measures appear to be effective. All the more, IATF's response to reducing the quarantine days — particularly to those vaccinated and from green and yellow-listed countries; and increasing inbound flight passengers — which have been the greatest burden of returning Filipino residents and our seafarers, are much appreciated. We are hopeful that should these positive results prevail, IATF will allow more inbound passengers to ease up flights costs to the Philippines."