Maritime stakeholders seek end to ambulance chasing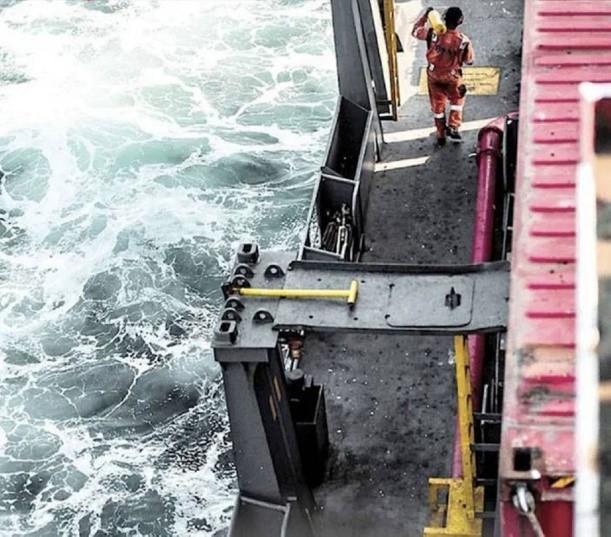 As published by The Manila Times on September 28, 2022
The fight against the practice of ambulance-chasing in the country needs to be intensified to save the employability of Filipino seafarers.
The past few months saw a couple of cases filed against maritime arbitrators with Orophil Shipping Inc. President and CEO Tomas Orola taking the first step.
The filing was followed by a press conference wherein maritime stakeholders, particularly the manning agencies, aired their concerns regarding the worsening issue of ambulance chasing.
Capt. Reynaldo Casareo of Cargo Safeway followed up with a case against maritime arbitrators as well.
United Filipino Seafarers President Nelson Ramirez, a well-known outspoken advocate against ambulance chasing, called for the halt of of this practice."Ambulance chasing must be stopped. Much like the Covid-19 virus, ambulance-chasing refuses to die and instead finds ways to survive by evolving itself into different strains just so that it can feast on opportunistic hosts," he said."So many shipowners replaced their Filipino crew because they cannot find justice in our arbitration system. So many seafarer families had been deprived of food on the tables, and education of their children when they were replaced with other nationals. Fake claims are killing the seafaring industry."
Ramirez said that he brought this matter to President Ferdinand Marcos Jr.'s attention through a letter addressed to the Presidential Management Staff.
The letter, he said, pointed out that the ease of doing business in the Philippines' seafaring sector has suffered immensely due to long-standing barriers such as ambulance chasing. Filipino seafarers are earning a reputation as a serious hiring liability due to an increased propensity for filing fictitious disability claims, supported by what seems to be biased judgments. The industry is losing trustworthiness among principals, and this can also lead to disaster as these clients increasingly abandon recruitment of Filipino seafarers to favor other nationalities.
Ramirez and Casareo recently paid visits to Labor Secretary Benny Laguesma and Rep. Khymer Olaso to discuss the maritime industry's alarming predicament.
Cases
On April 18, Orophil 's Orola formally filed a complaint with the National Conciliation and Mediation Board (NCMB) against two maritime voluntary arbitrators (MVA's) for violating Sections 4 and 8 of Rule VII of the 2021 Revised Procedural Guidelines in the Conduct of Voluntary Arbitration Proceedings.
Due to their allegedly dishonest handling of a request for total and permanent disability benefits submitted by Reynaldo Agravio, a seafarer serving as a second mate in the ship Momi Arrow, which is owned by one of Orophil's foreign principals, Orola and his agency have grown frustrated with the two arbitrators in the past two years.
Following the Orophil case filing, the crusade against ambulance chasing further strengthened as Captain Casareo, a longtime opponent of ambulance chasing, discovered an opportunity to file anti-graft charges before the Office of the Ombudsman against allegedly corrupt voluntary arbitrators of the NCMB.
On July 5, 2022, Casareo filed the case against Voluntary Arbitrators Reynaldo R. Ubaldo, the same person sued by Orophil President Orola, and Gregorio Biares Jr. for "knowingly rendering unjust judgment, malicious delay in the administration of justice, and violation of Anti-Graft and Corrupt Practices Act" after they granted monetary claim amounting to $60,000 to a seafarer.
International maritime employers react
In an interview with The Manila Times in June this year, Francesco Gargiulo, chief executive officer of the International Maritime Employers' Council Ltd (IMEC) called ambulance-chasing a "plague" and that there should be no let-up in the country's efforts to address the problem.
Gargiulo said ambulance chasing "is by far the biggest issue maritime employers face when employing Filipinos and also the number one reason why so many are looking for alternative sources of manpower."
He added, "I had expressed serious concerns even before the pandemic as more and more of my Members had decided to look elsewhere given that it was practically impossible to win a case on merit… No matter how strong the evidence, corrupt arbitrators often didn't even hear the case and simply awarded in favor of claimants based on their lawyers' submissions without even considering the employers' response."
His observation is shared by lawyer Iris Baguilat, chairman of the ALMA Group and president of Dôhle Seafront Manila, who in an article she wrote for The Manila Times pointed out that global shipping stakeholders identify ambulance chasing and the Philippines' mishandling of crew claims as the biggest threats to Philippine seafaring — an industry that remits $6 billion annually to the Philippines.
The market share of Filipino crew, she said, has shown a steady decline of 50 percent in 20 years. In 2000, Filipinos consisted of about 28.5 percent or more than a quarter of the global seafarer population onboard ships. However, in 2020, this was down to 14 percent. Over the past 10 years, Filipino seafarers have displayed relentless litigiousness fueled by ambulance chasers who prowl post-medical clinics, airports and streets to find potential seafarer claimants.