Seafaring realities through the eyes of a candid engineer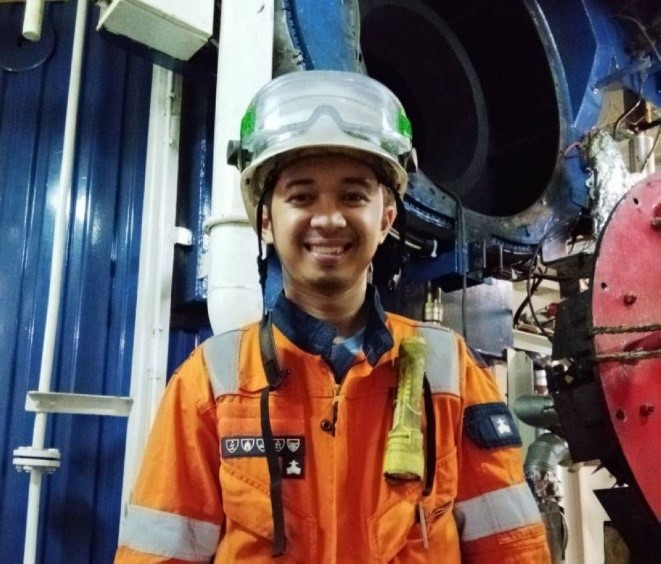 As published by The Manila Times on August 10, 2022
People who have been to Kalaw, that stretch of road in Ermita, Manila that is frequented by job-hunting seamen, and heard snippets of conversations in passing would get a glimpse of the classic seafarer-talk — candid, blunt and animated.
Sometimes, it could be too frank for comfort.
It seemed that the strain of working on an island of steel over vast and unforgiving seas has turned boys into no-nonsense men. Ask them a question and you would get the most straightforward, honest answer that could sometimes even be devoid of weight.
Such a sincere and compelling personality is strongly present in Argie Goloran, a 32-year-old third engineer from Agusan del Sur.
When asked about his motivation for becoming a seafarer, Goloran skipped the usual gallant response typical of veteran mariners.
"Honestly, I just want to earn more," he said.
"Most of my maritime friends do not know this, but I am actually a licensed mechanical engineer," he confessed to this Manila Times writer whom he has never met or seen before.
After five years of working as a mechanical engineer, Goloran admitted to himself that he was barely making ends meet. It was then that he decided to avail of a bridging program with the Asian Institute of Maritime Studies (AIMS) in Pasay City to become a marine engineer.
As to the reason why he wanted to become an engineer regardless of the specialization, Goloran has another simple answer — he likes tinkering with machinery.
"I am passionate about engines, motors, pumps, and everything mechanical and electrical. Mechanical engineering is basically the same work as marine engineering, except for the machinery dimensions and the fact that I'm working on a floating mass of steel," Goloran said, his gusto now palpable with his speech.
And then, he reverted to the simplicity of his motivations tinged with a childlike glee, "What's better though is that life as a seafarer is more exciting!"
What made it so, we asked. We were half expecting epic stories of a ship sailing through the tempest of storms, shooting through gigantic waves, or maybe, passing over the fabled Bermuda Triangle.
Goloran's most remarkable time as a seafarer was far from all these stories; it was, in fact, tinged with the vibrance of most Filipino dreams, "My first snowfall!" he gushed.
"We were in Latvia and the temperature outside was around 16 degrees Celsius. I was still a cadet at that time. I remember going out and scooping a handful of snow. I was so excited, I didn't even bother to wear winter clothes at all," he laughed.
Goloran continued to share basic seafaring facts that would otherwise be left out by the veteran mariners, who, in their attempt to reveal shipping realities, would usually end up with deep reflections, reveries and concepts that are mostly lost to this generation.
"The best part about this job is really the salary, plus you get to see parts of the world for free," he said.
He is on the same page as many other seafarers as to the struggles of the job. "I guess none of us could ever get over homesickness no matter how long we have already worked at sea. Despite all the years, I still always long for my family. Good thing that now we have video calls," he shared.
The captivating and unpretentious way that Goloran sees and lives through the seafaring profession rewarded him with a sustaining and stimulating career. In a span of six years, his sincere interest in vessel engineering led him to ascend the career ladder and become a third engineer onboard container and chemical tanker vessels.
He worked for the same company all throughout his seafaring career, the Döhle Seafront Crewing (Manila) Inc. Such loyalty is sought after in an industry where people jump companies one after another in search of all things better.
Goloran is, indeed, a faithful man. Even with his passion. He tinkers with machinery for a living and does the same as a hobby.
"Even when I am home, I still enjoy mending things. My wife would even make a list of things that I could repair around the house like our air-condition and roof. Apart from that, all my free time is spent hanging out with her and our children. Seventy percent of the time, you'll find me watching CBeebies, the British children's show, with my kids" he chuckled.