DMMA partners anew with DBP to fund facility developments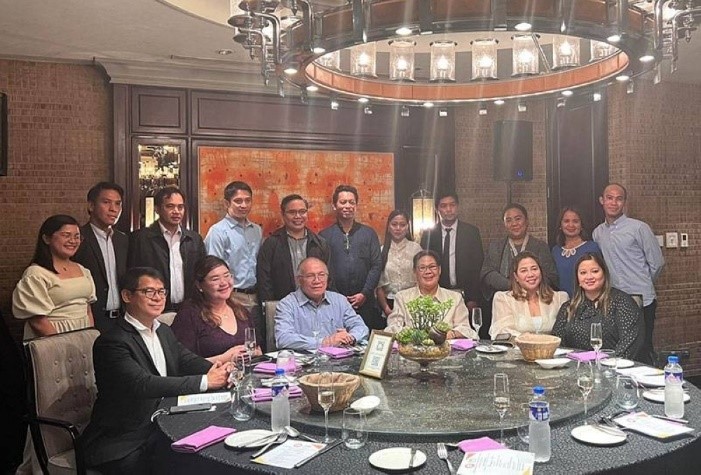 As published by The Manila Times on September 14, 2022
To further enhance education and training, the DMMA College of Southern Philippines (DMMACSP) signed a new term of agreement with the DEEP Scholars Inc. (DEEPSAI) to fund various college facility projects and provide scholarships to deserving students.
Present during the signing of the loan agreement on September 8 were DMMACSP President Gloria Uriarte and Vice President Florence Alejandre, and DEEP Scholar Association Inc. (DEEPSAI) Managing Trustee Brillo Reynes along with some officials of DMMA partner shipping companies.
Alejandre said that the college is excited to have DEEPSAI as its developmental partner as the latter continues to provide support to the school's initiatives which will invest in developing its student's capabilities by making available the highest possible standards of quality education.
The partnership aimed to provide a funding facility for graduates of Bachelor of Science in Hotel Management (BSHM) who will be hired by DMMA's partner shipping companies as messmen or cooks.
Also under the agreement, the loan assistance will be utilized for the improvement of DMMA College of Culinary and HM laboratories.
DEEPSAI will also bankroll the facility upgrade of the school's Maritime Training Center.
Uriarte, during the ceremony, said, "This memorandum of agreement that we are signing today is another step in the direction of giving assistance and scholarships to our qualified and deserving students…. The support will be beneficial to our institution as it also provides facility funding that would help in the delivery of the needed improvements and developments."
Reynes said that he is quite positive about DEEPSAI's partnership with DMMA and hopes for the continuity of the project, highlighting the importance of not just providing scholarships and good facilities for the students but also assisting them even beyond school and graduation.
DMMA's current partnership with several stakeholders and shipping agencies to support their maritime cadets by hiring upon graduation was pointed out by Reynes as "ideal."
He further said, "With this assistance, we hope that we can provide the best and the brightest of the Filipino youth, who are probably financially challenged, the best opportunity."
DEEPSAI has had a total of 486 scholar beneficiaries in DMMA since 2009.