Compensation lawsuits cutting jobs for seafarers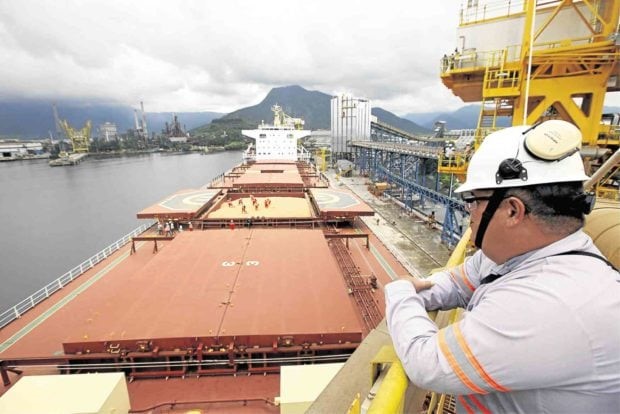 As published by Philippine Daily Inquirer on January 16, 2023
Manila, Philippines — Exploitative compensation lawsuits that lead to billions of pesos in settlements pose the biggest threat to the employability of Filipino seafarers.
Leading industry stakeholders such as the Association of Licensed Manning Agencies (ALMA) Maritime Group have attributed the big drop in the market share of Filipino seafarers, within a relatively short period of 20 years, to rampant money claims filed by "ambulance chasers"—unscrupulous lawyers who specialize in damages claims and take advantage of injured or sick seafarers.
In persuading them to pursue damages against their employers, these ambulance chasers themselves charge exorbitant fees.
"The biggest threat is the exploitation of the seafarer compensation system and ambulance chasing. This is more alarming than EMSA," lawyer Iris Baguilat, president of Dohle Seafront Crewing and chair of Alma Maritime Group, said in an interview.
Drop in deployment
She was referring as well to the evaluation of the European Maritime Safety Agency, in which Filipino seafarers have also fared poorly in terms of training and education.
Alma is composed of 71 manning agencies that are responsible for deploying around 174,000 Filipino seafarers at any given time to international vessels.
In 1995, 45 percent or nearly half of the seafarers deployed around the world were from the Philippines — up from 34 percent in 1990.
But since 2015, the country's market share has drastically gone down to 14 percent for officers and 16 percent for ratings (nonofficer skilled seafarers), according to industry data.
Worldwide, there are 265,680 seafarers from the country who are deployed at any given time. They support about 400,000 families or households, also based on industry data.
Settle 'under duress'
In 2021, they accounted for $6.5 billion or 21 percent out of the $31.4 billion total remittances from overseas Filipino workers.
According to Baguilat, the exploited seafarer compensation system is discouraging preference for Filipino seafarers, affecting the employment of potentially more than 400,000.
Seafarer money claims are filed either with the National Labor Relations Commission (NLRC) or the National Conciliation and Mediation Board (NCMB), depending on whether the claimant is covered by an existing employment agreement.
Baguilat said compensation cases have been exploited since the Labor Code provides that awards by labor arbiters are immediately final and executory, regardless of the appeal.
Industry stakeholders report that 99 percent of seafarer claims filed with the NCMB are awarded — forcing shipowner-employers to settle "under duress."
Some monetary awards are eventually reversed by the Court of Appeals. The Department of Migrant Workers reported that based on NCMB data, the reversed cases involved around P2.57 billion, although this represented only 23 percent of the total monetary awards made by the NCMB from 2018 to 2022.
That amount does not include out-of-court settlements or those filed with the NLRC.
EMSA ban
Ambulance chasing and the exploitation of the compensation system have become a crime under the Seafarer Protection Act of 2015 (Republic Act No. 10706). Yet the illegal practice continues.
"Unfortunately, even after the passage of the law, the flight of shipowner-employers from the Philippines continues to persist," said Baguilat, adding that the country's compensation system is not seen in other seafarer-supplying countries.
Another issue affecting Filipino seafarers is the country's failure to address deficiencies in seafarers' education, training, and certification flagged by Emsa in the past 16 years.
The loss of EMSA certification puts at risk around 50,000 Filipino licensed maritime officers and engineers who can no longer board European Union-flagged vessels.
Ratings, or skilled seafarers who perform support work to officers, are not covered by the potential Emsa ban.
However, any Emsa ban could have a domino effect and dissuade other international shipowners from hiring Filipino seafarers.
During a meeting with international maritime employers and various shipowners in Belgium last December, President Ferdinand Marcos Jr. assured EU's transport officials that the government was working hard to address certification issues concerning Filipino seafarers.
This is to make them compliant with the International Convention on Standards of Training, Certification and Watchkeeping Convention, which is implemented by Emsa and which the Philippines has failed to meet since 2006.