Döhle cites 24 loyal seafarers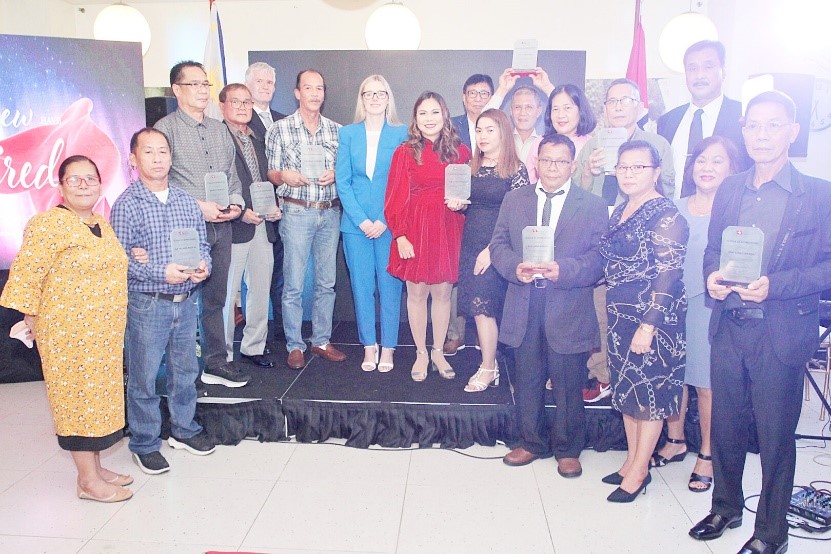 As published by The Daily Tribune on November 03, 2022
Dohle Seafront Crewing (Manila) Inc. recently feted 24 seafarers under its roster for serving the 40-year-old company for 20 years.
DSC president, Atty. Iris Baguilat, said the manning agency held a ceremony for 10 of the retirees and their families at its office in Makati City on 28 October in recognition of "their unending trust, loyalty to our shore and sea-based partners, and the continuous employment they bring to our maritime community."
The 10 retired seafarers and their respective number of years of service to the company are oiler Danilo Antonio (20), bosun Jaime Bragat (20), oiler Romeo Escritor (22), bosun Cirilo Briana (22), fitter Vivencio Manalo (22), oiler Ricardo Bolo Jr. (22), chief cook Dante Ligo (22), bosun Rolie Diopenes (23), able-bodied seaman Rudy Murillo (24), and oiler Romeo Patano (25).
While several of the crew took early retirement in 2019 because of the pandemic, Baguilat said all had a fulfilling life and tenure as Dohle seafarers and were expressively grateful for the opportunity to work with the group.
Their stable employment with Dohle allowed them to provide for their families, send their children to school, invest in properties and put up businesses.
The Dohle Group has been employing Filipino seafarers since 1982, when its principal (shipowner) partnered with its first local manning partner, Midocean Phils. In 1987, Dohle became the primary principal and its ships migrated to Dohle-Philman Manning Agency Inc. before finally establishing their premier Philippine manning arm DSC in 2009.
The retirees also witnessed the trust that Dohle Group gave to its Filipino partners throughout the year.