DoTR mulls opening more gateways to accommodate returning OFWs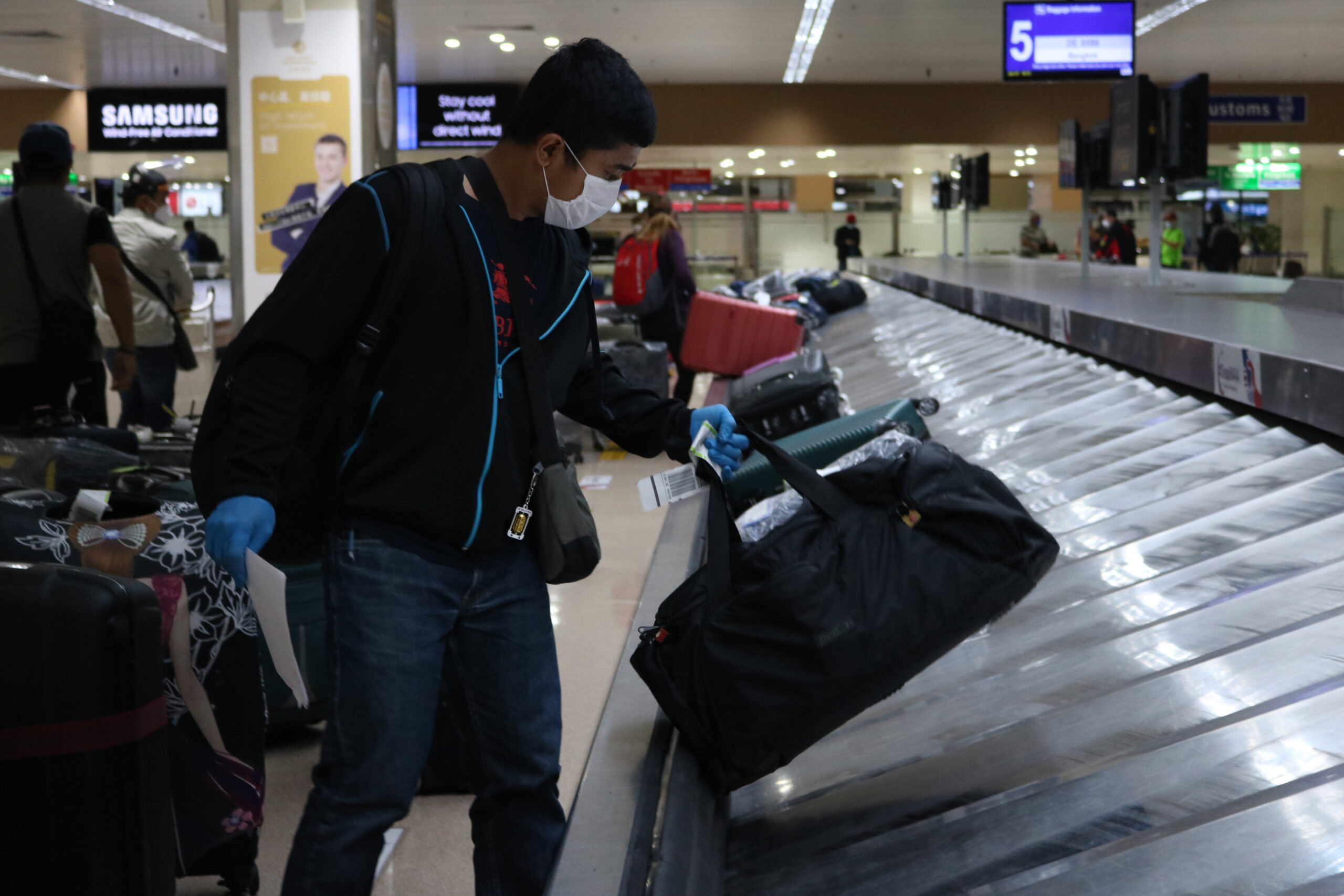 The Department of Transportation (DoTr) is making arrangements to open more gateways to accommodate returning overseas Filipino workers (OFW), including seafarers, to be presented to the ruling Inter-Agency Task Force for the Management of Emerging Infectious Diseases (IATF-MEID) in the coming days.
Transportation Secretary Art Tugade revealed on Monday's 'Pandesal Forum' that they will present the request to the IATF on 29 September, supporting calls of local manning agencies to increase the capacity of inbound flights from 2,000 to 3,000.
Tugade stressed that the agency will do its part to help stuck seafarers return home after serving beyond their contracts.
"The matter will be presented to the technical working group (TWG) on Wednesday. But with regard to the capacity, which is now at 2,000, if these OFWs will arrive at the same time, all our international airports, namely NAIA, Clark, and Cebu, will be all filled and choked. That's why we are also pushing to open more gateways if we will wish to increase the current inbound capacity to 3,000," said Tugade.
He said they mull to include the airports of General Santos City; Panglao in Bohol; and Laoag and Vigan in Ilocos, so there will be more choices for these airlines containing OFWs to land.
"Aside from this, local businesses will also prosper, such as the local hotels, restaurants, that is why I already told the Civil Aviation Authority of the Philippines (CAAP) to look for airports that will serve as possible additional gateways. But of course, we have to coordinate with the local government units (LGU) in order to accept and iron out plans on these proposals," Tugade added.
With this, CAAP chief of staff Danjun Lucas relayed that they have already set coordination to the LGUs, as the latter need to pass a resolution for the use of their airports to receive international flights containing sea-based and land-based OFWs.
"And the good news is, upon the coordination with the Philippine Airlines, it said that they can divert international flights from Kuala Lumpur, Malaysia to Panglao International Airport in Bohol in 6 and 9 October. We are just preparing requirements from the Bureau of Customs (BoC), Bureau of Immigration (BI), and the Bureau of Quarantine (BoQ). Also, we have already coordinated this to the LGUs of Panglao, and have already identified quarantine facilities for the arriving OFWs," Lucas said.
He added that aside from Panglao, CAAP is also exploring other airports to become additional gateways that can be used once the inbound flight capacity will be expanded to receive more OFWs who wish to have a vacation, especially this coming Christmas Season.
The ALMA Maritime Group, composed of 59 LMAs, has raised the issue months ago, as more seafarers are now suffering anxiety and depression due to their extended service in different ports around the world.
"In short, we seek to exempt the Filipino seafarers from the passenger limits without a need for a specific exemption per case. Additionally, we call for authorities to direct the airlines to honor the Filipino seafarers' marine fare to become cheaper compared to the normal booking rates and fully flexible to changes with zero to minimal rebooking charges," according to their letter to President Rodrigo Duterte.
Also, the group sought the swift intervention of the President to direct the airlines to make their fare cheaper compared to the normal booking rates and fully flexible to changes with zero to minimal rebooking charges, as a way of honoring seafarers as the so-called "modern-day heroes".
Atty. Iris Baguilat, trustee and chairman of the Sub-committee for Labor and Employment External Affairs of the ALMA Maritime Group, said they express their utmost appreciation for the Chief Executive's strong pro-OFW stance and unequivocal support for the welfare, safety, and employability of our Filipino seafarers.
"While, as an industry, we've made remarkable strides to adapt to the new normal and pursue crew change, we continue to seek the government's unwavering support in facing the pandemic as its implications towards the safety and welfare of our human capital persist," she noted.