Vaccinations seen critical for Filipino seafarers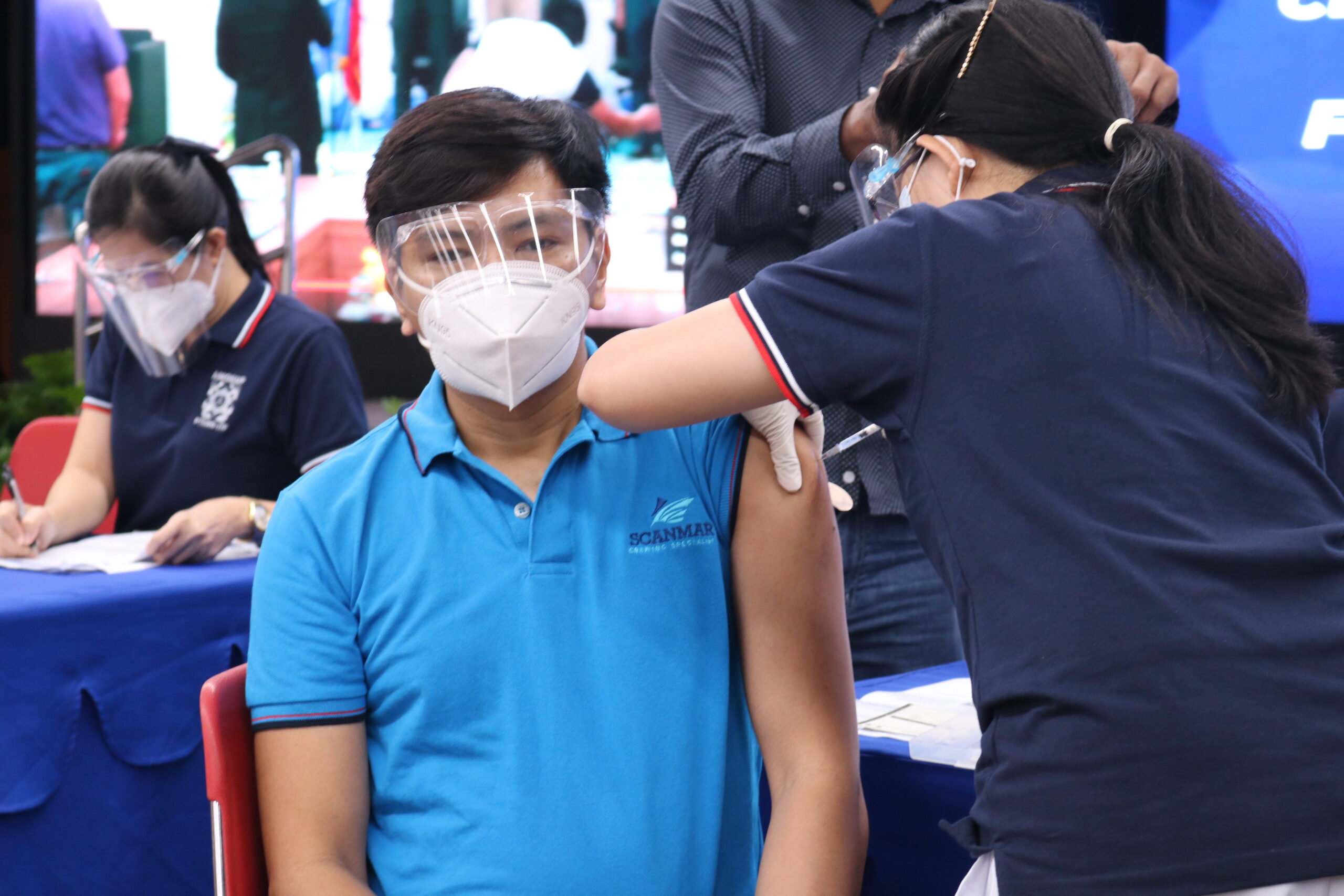 As published by The Manila Times on October 11, 2021
Shipowners and ship managers have not explicitly required Filipino seafarers to be fully vaccinated before they sign deployment contracts. They agree, however, other countries whose seamen are fully inoculated will have a definite edge over Filipinos if a vaccination requirement is not imposed.
On top of fast-tracking the inoculation of seafarers, other "critical areas" need to be addressed to preserve the country's position as the top provider of crews for the global fleet, industry leaders also pointed out.
The crewing sector suffered a big beating from Covid-19 with over 200,000 seafarer jobs lost last year alone — unprecedented in manning history. Still, crewing managers are optimistic that once the pandemic subsides, the future will be bright for Filipino seamen.
"Filipino merchant seafarers remain the nationality of choice of various shipping companies, having shown excellence, discipline, and impressive character in their work," claimed Marlon Roño, president of Magsaysay Maritime Corporation, the country's leading crew provider for international fleets.
Following the resumption of operations of most cruise lines, Roño added that "we are confident that we will rise above the challenges and bounce back stronger."
Manning group lauds increased cap on inbound passengers
His optimism was shared by Cristina Garcia, CEO of Blue Ocean Marine and Offshore Solutions Inc. and president of the Association of Licensed Manning Agencies (ALMA Maritime Group).
The industry has weathered "maritime and economic downturns in the past decades … because of our resiliency," Garcia said, pointing out that a steady stream of new shipbuilding worldwide was a sign that Filipino seafarers would continue to be in demand.
Art Serafico, president and general manager of TSM Maritime Services, agreed but noted that the immediate future "will be very dependent though on how the Philippine government will do its part in ensuring that our seafarers are fully vaccinated with the accepted brands in the US and Europe."
"If the government will not be sincere with its obligation to vaccinate our seafarers, as they are curtailing the ability of the private sector to purchase on our own, this will be the cause of the loss of opportunity," he said, pointing out that India "has kept vaccinating its seafarers and soon may be a big threat to us."
The vaccination sentiment was echoed by Edgardo Flores, general manager of Eastern Mediterranean Manning Agency, who said "the future of our seafarers beyond the pandemic depends on our capability to vaccinate them soonest."
Shipowners will "resort to other nationalities … if we could not provide them with manpower…," he added.
His Greek principals have informed him they will be forced to replace unvaccinated Filipino crew with fully jabbed seafarers from East European countries, Flores claimed.
Marina Administrator Robert Empedrad, for his part, has said that he had requested vaccine czar Carlito Galvez to increase the vaccine allocation for seafarers from the initial 30,000 in June to 50,000 doses starting August.
Empedrad said he was still waiting for a reply from Galvez.
Still, despite the loss of jobs due to "travel restrictions and the never-ending inconsistencies of our lead agencies to formulate a well-defined plan for seafarers' deployment," Flores predicted that Filipino seafarers "will again be the dominant factor in the international shipping industry."
Iris Baguilat, president of Döhle Seafront Crewing (Manila), was not that optimistic. For her, there are other "very key areas" that will determine the future for Filipino seamen.
"One is the mobility of our crew, which has become challenging now, and the other one is — I have repeated this several times — our excessive crew claims and the unfair and unjust claims environment with major corruption [issues] being experienced that deter owners from getting Filipinos," she said.
Baguilat, who is also one of the founders and trustees of the ALMA Maritime Group, said "we are losing some of the slots to other nationalities due to our inability to disembark our crew."
This is the reason "why the industry is very pushy on this issue because once another nationality comes in, it is very difficult to reverse the process," she said.
To counter this, Baguilat urged the industry "to come together and really define our issues and relentlessly push those issues forward until we reach that point when we are one … very cohesive in our unanimous push…".
"The current effort should intensify. We should not lose traction when it comes to lobbying, sometimes it becomes tedious, often you don't get results, but you have to be very persistent … it will take years sometimes but one should not stop from pursuing," she added.
Unless the industry takes a collective stand, "we will never get to where we should be. We might wake up one morning and realize we have lost our employment for our people; we have lost our position in the global market."