Chief Justice warns ambulance chasers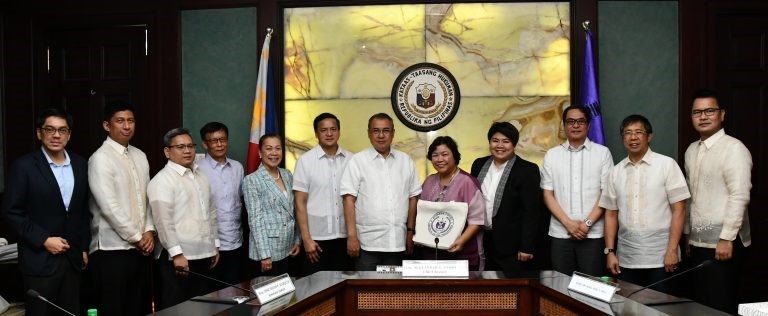 As published by The Daily Tribune on November 10, 2022
Supreme Court Chief Justice Alexander Gesmundo has issued a stern warning against ambulance chasing lawyers victimizing seafarers, other overseas Filipino workers and manpower agencies.
The Judiciary will not tolerate lawyers who prey on OFWs through ambulance chasing, the Chief Justice said in a statement.
Gesmundo also advised victims of such lawyers who encourage OFWs to sue employers for damage to file a case against them.
"If you've seen that some of our OFWs and workers are being exploited by these ambulance-chasing lawyers, you are not stopped from filing a complaint with the Court or with the Integrated Bar of the Philippines. And then we can take action. But we want to make sure that the complainants are ready to provide evidence," Gesmundo said in the statement.
The warning follows recent talks on the matter between crewing agencies and Department of Migrant Workers Secretary Susan 'Toots' Ople.
Dohle Seafront Crewing (Manila) Inc. president and Alliance of Licensed Manning Agencies Group chairperson, Atty. Iris Baguilat, sought the help of Ople during the meeting, the former revealed during an interview with the Daily Tribune's digital show, "Usapang OFW: The Maritime Corner" on Wednesday.
Baguilat complained to Ople about the abuse of the employee compensation system by conniving seafarers and lawyers resulting in foreign shipowners shunning Filipino crews.
"In our data, 45 percent of Filipino crew were provided with jobs in cargo in 1995, but from 2015 to 2021, Filipino crew in cargo ships were only 14 percent," according to Baguilat.
The ALMA Maritime Group leader said Ople immediately sought the help of Gesmundo in dealing with the issue.
DMW officials also gave the Chief Justice a brief overview of Republic Act 11641 or the agency's charter and mandate.
DMW Assistant Secretary Jerome T. Pampolina presented how ambulance chasing adversely affect the maritime sector and suggested disciplining erring lawyers in response.
Baguilat, in an earlier interview, said that her company alone faced 455 damage suits from seafarers since 2011 leading to shipowners shelling out a whopping P1.75 billion to settle claims.
"Some arbitrators of the National Conciliation and Mediation Board are also conniving with ambulance chasers," she maintained.
Last May, Orophil Shipping Inc. president and CEO Tom Orola filed a case before the Office of the Ombudsman against two maritime voluntary arbitrators for alleged violation of Sections 4 and 8, Rule VII of the 2021 Revised Procedural Guidelines in the Conduct of Voluntary Arbitration Proceedings.
Orola alleged that the two arbitrators colluded with an Orophil seaman when they handled the latter's claim for permanent disability benefits. Orola also alleged that the claims were fraudulent, costing the agency and its foreign principal roughly P15 million.
The filing of the case against the two voluntary arbitrators gained support from various maritime organizations and stakeholders in their quest to put an end to ambulance chasing hounding the country's seafaring industry.
They also urged then president Rodrigo Duterte to implement stringent anti-corruption measures against the said agency, saying the brazenness of ambulance chasers place the maritime industry at risk of collapse by casting Filipino seafarers as undesirable workers.