This sits at the center of every Dohle family oriented activities with the help of a professional partnership it has created with Pinoy Educhild Foundation Inc. to create a specially structured Family Program This is alongside other special programs emphasizing on Health and Financial concerns.
Since 2015, the Döhle Seafront Family Program has been running a parenting course delivered by non-profit organization Educhild Philippines, which is present in over 30 countries in 5 continents through its mother organization EDUCHILD. Educhild Philippines is part of a global effort to educate parents in their role as primary educators of their children.
The "Pinoy Educhild Marvelous Parenting Course" delivered via Seafront consists of six parenting modules conducted in Tagalog and tailored specifically for the seafaring community, who are more adept in using the local language. The course discussion also focus on "occasional single parenthood" that families of seafarers go through during times the father is working onboard a vessel.
The discussions done between the facilitators and attendees during the two special talks and six case studies are focused on marriage, family, and on raising children.
In 2018, we have concluded the third run of the Marvelous Parenting course and we have accomplished two sessions of Beyond I Do, a weekend seminar for married couples that will support their renewal of love and vows for each other. All Family Program courses and seminars are free for seafarers, their spouses, and children who join them during the sessions.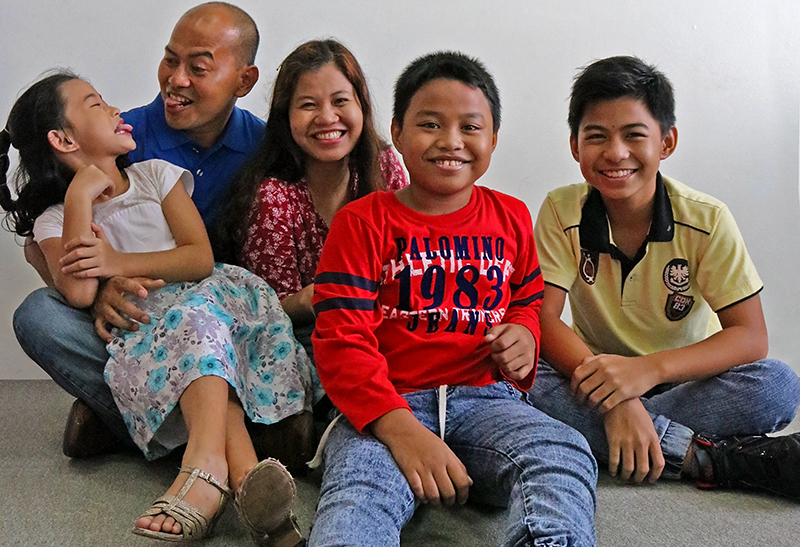 The financial programs taken on by the company takes on very specific topics that includes:
How to save money
What are the investment avenues the family can take
Sample returns on investments to take to entice them on saving
When to start saving, why start saving, why invest, when to invest, where to invest
Dohle also partnered with health practitioners to introduce a sustainable healthy lifestyle to our seafarers and their families. On June 29, 2018, Seafront had its first health awareness session for this year with Dr. Didoy Lubaton, a medical doctor that helps people heal the natural and holistic way by taking care of the body, mind, and heart. Seafront plans to do more health sessions to help keep its seafarers healthy making sure that they can keep their jobs until their age of retirement.
The health programs also centers on special sessions on keeping the body healthy and actively stay away from debilitating diseases. This also focuses on a healthy lifestyle and information drives on the common illnesses of the seafarers and their families.