Corruption endangers jobs of Filipino seafarers – maritime stakeholders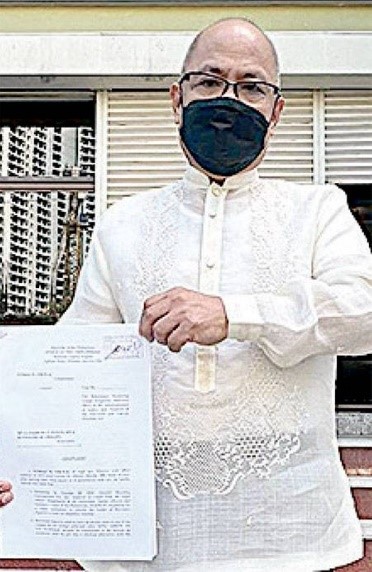 As published by The Manila Times on April 27, 2022
The $6-billion annual remittances to the national coffers and the jobs of the more than 400,000 Filipino seafarers will be threatened if the government continues to turn a blind eye to the rampant cases of false claims and corruption in agencies handling such cases.
This warning was issued by maritime stakeholders following the filing of a case before the Office of the Ombudsman against two maritime voluntary arbitrators (MVAs) for violation of Sections 4 & 8, Rule VII of the 2021 Revised Procedural Guidelines in the Conduct of Voluntary Arbitration Proceedings.
The case stemmed from the two MVAs' handling of a claim for total and permanent disability benefits filed by Reynaldo Agravio, a seafarer deployed as a second mate in the vessel Momi Arrow, which is owned by one of Orophil Shipping's principals.
Orophil President and Chief Executive Office Tomas Orola, named as the complainant, maintains that the MVAs used their position to unfairly rule in favor of Agravio, ignoring the circumstances in which the injury was sustained.
Engr. Nelson Ramirez of the United Filipino Seafarers (UFS) said that the landmark filing of a manning agency against the 2 MVAs "will not be the last.""In fact, expect a few more manning agencies to file cases against these unscrupulous individuals," he said.
Ramirez said that the Department of Migrant Workers, recently formed by President Duterte, should have jurisdiction over such cases. "Dapat wala na manggaling na (There should be no) arbitrator from the National Conciliation and Mediation Board at NLRC. Dapat lahat bago (All should be new)."
Miguel Rocha, president of the oldest manning agency in the country, the C.F. Sharp Crew Management Inc., said this practice has been going on for quite some time. This was the very reason why in recent years, his company lost jobs for more than 2,000 seafarers with two of their principals opting to hire elsewhere.
Rocha said many shipowners have gone out and sought workers in other countries to replace Filipinos.
He added, "We don't have a comprehensive understanding of these problems yet because there is no overriding body that keeps track of this case. What I can say is that the international group of P&I clubs has been trying to appeal these cases.
These cases can be appealed with no positive result because these are already paid out and can't be returned.
Meanwhile, lawyer Iris Baguilat of the ALMA Group and president of Döhle Seafront crewing pointed out, "It is true that there are so many false claim cases na nanalo at the NCMB level na inaaward na agad sa seaman. Based on current statistics the cases of money awarded ay umabot na po ng $34 million as of September 2019 that's P1. 7 billion that was just in 2019 and it is increasing every year."
Baguilat said that most of the time, the seafarers don't get the whole amount awarded. So, when a case is reversed and the court asks for the money to be returned, "wala na sya maibalik dahil (there's no money to return because), in the first place, the money never went to him." She said the money goes to the lawyers and payment for corruption.
Baguilat added that the impact extends even further to those who did not even file a claim. She said, "Nawawalan ng trabaho dahil nawawalan ng confidence ang mga shipowners (They are losing jobs because shipowners are losing confidence."
" In the year 2000 the percentage of Filipino seafarers onboard vessels plying the globe via international ships is at 28.5 percent and in 2020 it was only at 14 percent," she added.
Baguilat said that such practices have made shipowners wary of hiring Filipino seafarers — because of the so-called liabilities.
She lamented that for the remaining seafarers, it is becoming a lot harder to get on board since it is becoming more difficult to pass the requirements, with most shipowners wanting to make sure that the seafarers they hire would not be liabilities to them.
"Also, pabata ng pabata ang hiring age. Kasi 'pag matanda nagkakaroon sila ng liability hindi naman kasalanan ng shipowners if ang seaman meron nag pre-existing condition. Ang problema sa atin, ang pinagbabayad ang shipowners (Also, the hiring age is getting younger. Because if shipowners hire a seaman of older age, they gain a liability if the seaman has a pre-existing condition. The problem with us is that shipowners are made to pay).
Baguilat said, "Our problem in the manning sector is that we are fighting very hard to keep the employment of our seafarers and yet our corrupt system in such cases is destroying these efforts."