Orophil Shipping cries foul, files case against NCMB Maritime Voluntary Arbitrators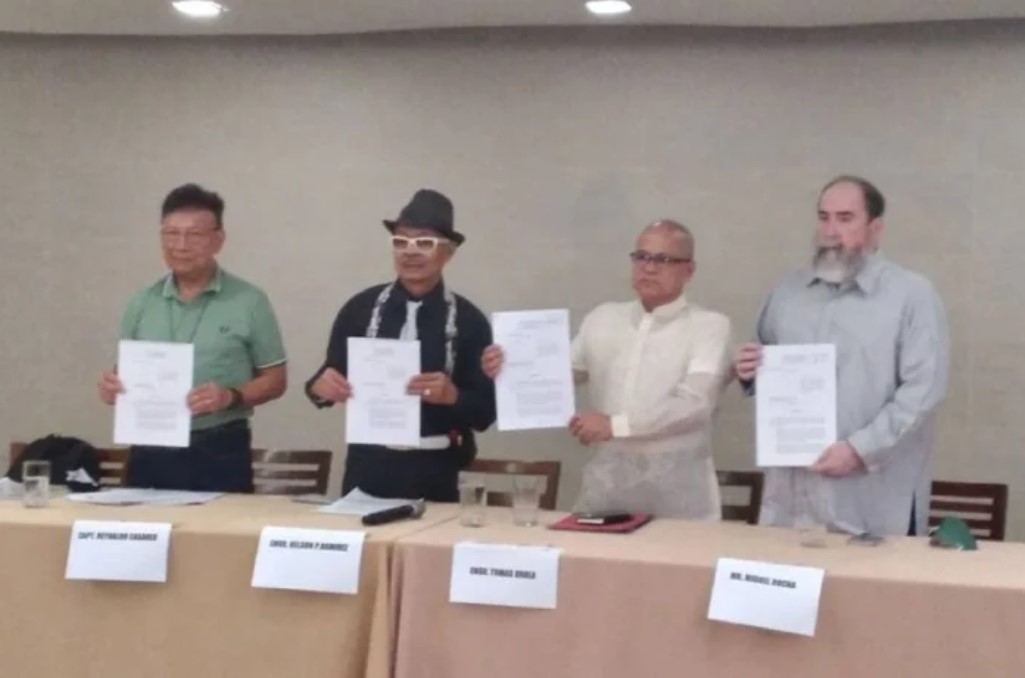 As published by the Manila Times on April 22, 2022
In an unprecedented move, manning agency Orophil Shipping Inc. filed a formal administrative case at the National Conciliation and Mediation Board (NCMB) against 2 maritime voluntary arbitrators (MVAs) Darrow Odsey, and Reynaldo Ubaldo for Violation of Sections 4 & 8, Rule VII of the 2021 Revised Procedural Guidelines in the Conduct of Voluntary Arbitration Proceedings.
This is in connection with the two MVAs' handling of a claim for total and permanent disability benefits filed by one Reynaldo Agravio, a seafarer deployed as a second mate in the vessel Momi Arrow, which is owned by one of Orophil's foreign principals.
Orophil president and Chief Executive Officer (CEO) Tomas Orola, named as the complainant, maintains that MVAs Odsey and Ubaldo used their position to unfairly rule in favor of Agravio, ignoring the circumstances in which the injury was sustained.
In addition, they neglected to observe proper arbitration procedure by omitting to act on Orophil's motion for reconsideration in a timely manner, essentially denying the agency its right to appeal.
The filing of the case is supported by the maritime union United Filipino Seafarers (UFS), along with other maritime stakeholders such as manning agencies C.F. Sharp, Cargo Safeway, the Association of Licensed Manning Agencies (ALMA), and the Filipino Association of Mariners Employment (FAME).
The support from other stakeholders just proves that Orophil's case is not an isolated one. "It is just one of the many examples of disability claims that have been maliciously decided in connivance with ambulance chasers, resulting in the victimization of foreign ship owners and their respective partner manning agencies in the Philippines," the complainants claimed
RA 10076 defines ambulance chasing as "the act of soliciting, personally or through an agent, from seafarers, or their heirs, the pursuit of any claim against their employers for recovery of monetary claim or benefit."
Industry insiders assert that for years, corrupt adjudicators and commissioners have been unethically profiting from such claims by skewing decisions in favor of complainants even in the face of unjustified injury and/or damages, and then taking a percentage of the awards in return.
The investigation conducted by Orophil, in cooperation with Agravio himself, revealed that Agravio was physically hurt as a result of a personal altercation between him and another crew member, making him ineligible for work-related compensation as this is limited to accidents sustained during the course of fulfilling one's duties.
This is also in addition to the fact that there was no finding on the part of the company physician that the injuries sustained by Agravio were total and permanent.
In an earlier meeting with the press, Orophil disclosed that Second Mate Agravio's injury stemmed from a fistfight with a fellow crew member, the ship's oiler, whom other witnesses claimed was provoked into a physical altercation by Agravio.
The ship was docked in the United States at this time, and Agravio was brought to a medical facility, where he was found to have a broken rib, and subsequently repatriated.
Upon arrival in the country, Agravio was required to report to the Marine Medical Services in Manila, where he underwent treatment for a month.
However, after a month of treatment, he prematurely discontinued reporting to the facility, so the attending physician on his case was not able to issue an official medical recommendation stating that his injury have healed and fully resolved.
Agravio then sought to file a grievance claim with Orophil but sought total and permanent disability benefits.
As the manning agency felt that this claim was out of proportion to actual injuries sustained (as total and permanent disability implies a total and sustained loss of the ability to earn one's livelihood for the rest of one's working years), Orophil denied the grievance and the claim was raised for arbitration with the NCMB.
Orophil counsel Tristan Turiano weighs in: "This is a clear case of fraud because, under the terms of the collective bargaining agreement (CBA), he must suffer the injury as a result of an accident. Clearly, an altercation is not a mishap. In addition, the POEA standard employment contract states that only work-related injuries are compensable"
At the NCMB, a panel of three MVAs was chosen to hear the case and decide on the matter of compensation owed to Agravio: as per protocol, each party could decide on one representative each, and the third was to be chosen by raffle. Orophil elected Engr. Ramirez, while Agravio nominated MVA Ubaldo.
MVA Odsel was assigned by raffle as the third arbitrator.
Turiano shared that the panel issued a decision that was received by Orophil in June 2021, indicating that the panel rules in favor of permanent and total disability benefits for Agarvio.
"This is without even discussing how the injury sustained is arguably not work-related, and despite the lack of medical basis as deemed by our company physician," Turiano explains.
Meanwhile, other stakeholders also renewed their call for President Rodrigo Duterte to implement stringent anti-corruption measures against the said agency, citing that such brazenness places the maritime industry at risk of collapse by casting Filipino seafarers as undesirable hires.
Ramirez explains that the issue of ambulance chasing is by no means a new problem – it has been happening before.
Ramirez likens the phenomenon to the mutation of the Covid-19 virus: "Much like the Covid-19 virus, ambulance-chasing refuses to die and instead finds ways to survive by evolving itself into different strains just so that it can feast on opportunistic hosts," Ramirez states.
As early as 2017, C.F. Sharp President and CEO Miguel Rocha have sounded the alarm regarding this issue, in agreement with other management agencies who are likewise feeling the strain. Rocha shared the case of one foreign principal, who withdrew all of his vessels under their current Philippine-based manning agency after being forced to settle spurious disability claims one too many times.
Meanwhile, Lawyer Iris Baguilat, Trustee of the ALMA Group and also the president of Döhle Seafront Crewing Manila pointed out that ALMA earlier warned of ambulance chasers in its appeal to amend some provisions in the Magna Carta For Seafarers Bill.
ALMA said that the Filipino seafarers, in reality, are being exploited by ambulance chasers who encourage litigation by filing "frivolous and spurious claims."
Stakeholders are asking the Philippine government to do something about the problem. Manning agencies, speaking from first-hand experience, cite the proliferation of ambulance chasing in the country as a major contributing factor to the increasing unemployment rates among our maritime graduates.
The Philippines has been recognized as one of the largest sources of seafarers around the world, deploying more than 500,000 Filipino seafarers out of 1.6 million around the world.
But while the Philippines used to be the largest global supplier of maritime officers for several decades since the 70s, China has since escalated its efforts and has since bumped the Philippines down to second place in 2016.