Project Sea You 2022 Terms and Conditions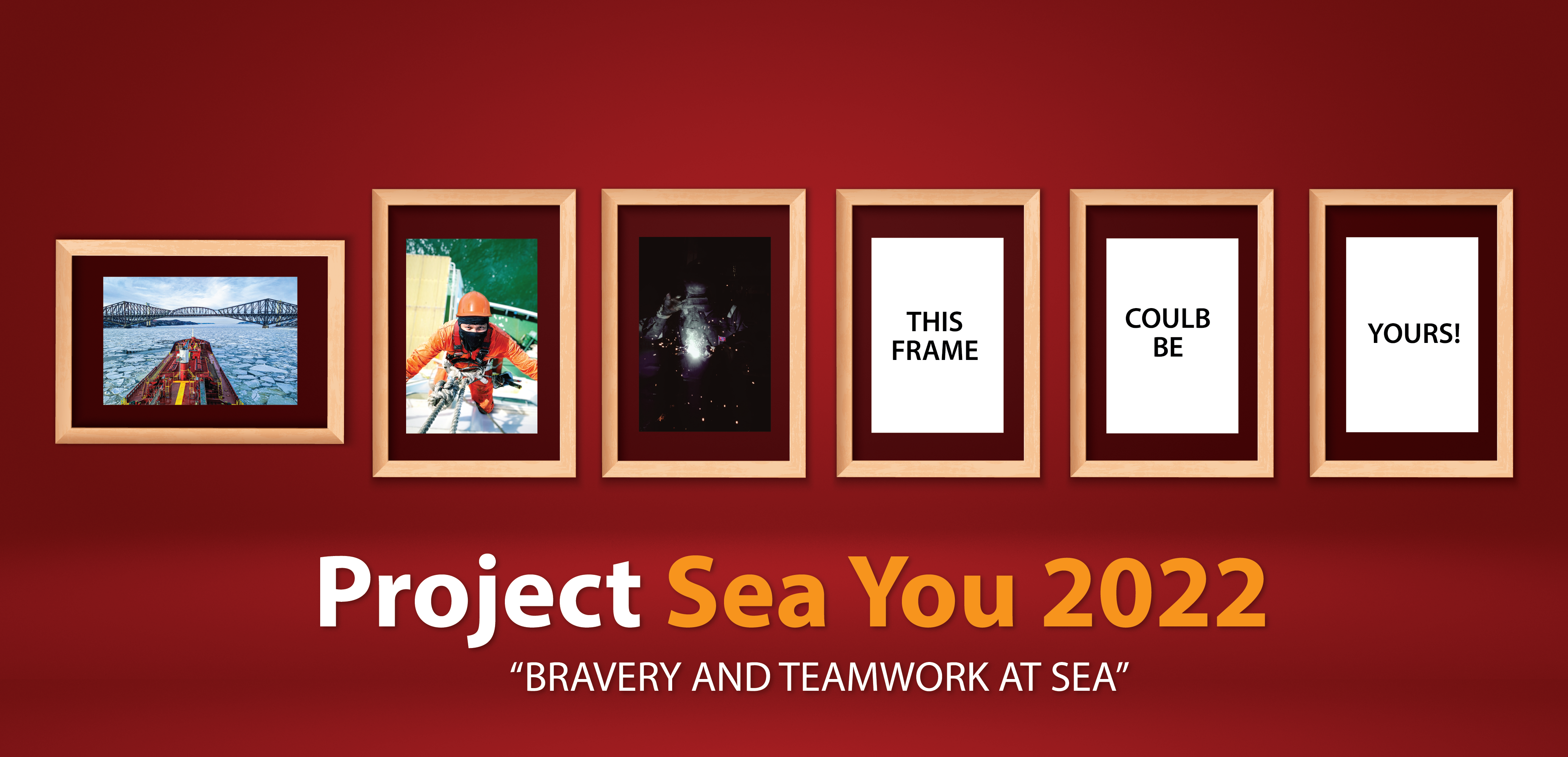 GENERAL GUIDELINES
1. The campaign is open for all active seafarers from any Peter Döhle Group seafarers from any nationalities, onboard or ashore, 18 years old and above from May 16 to September 30, 2022, until further notice. 
2. Participants may submit multiple entries during the duration period. All entries shall be sent through a designated Google Form link and be evaluated by a panel to be announced later on the promotion. Participants must follow the guidelines indicated in the announcement post.
3. Entries must follow the following guidelines and restrictions:
Photo must be in JPEG format with at least 300 dpi and maximum file size of 10 MB.
Photo must not contain any copyrighted material including artworks and other photos.
Entry must not contain date stamps, watermarks, or any text on the image.
Entry must not have been awarded in any other photo contests and/or commercially published whether for news, advertising, or otherwise.

Photo(s) can be raw or edited, taken by phone or a professional camera.

Photo(s) should NOT show any incompliance to safety standards on board, especially posing threat to the photographer and/or the subject.

Entries must be made with complete required information that can be found in the form.
4. The Official representatives have the right to validate the entries based on the mechanics. Here are the step-by-step procedures to join the promo.
The Criteria for judging are the following:
Adherence to the guidelines (10%)

Photo quality (50%)

Relevance to the theme (40%)
5. Chosen entries will receive the following prizes:
1 recipient of the grand prize in form of goods and/or other freebies

2 recipients of P2,000 worth of cash or goods

Certificates and other prizes
6. Winners will be announced and posted in October 2022, on the Official Facebook Page(s) and will be instructed by the official representative on the claiming process. All chosen entries will be notified no other than via Dohle Seafront Crewing (Manila), Inc.'s Facebook page, or via e-mail at doehleseafrontmanila@gmail.com
7. Chosen recipients may need to provide proof of entity and profession such as company IDs or seamen's book. Prizes may be sent through courier or fund transfer services.
INTELLECTUAL PROPERTY RIGHTS
This competition is open internationally to any serving seafarer in any Peter Döhle managed/owned vessels and locally (Philippines) to all Döhle Seafront seafarers only.
Döhle Seafront shall accept photographs that have not yet been submitted to prior Project Sea You campaigns and any other competition. Only photos taken within the period from 01 January 2021 to 30 September 2022 will be accepted.
By submitting your contribution, you automatically warrant that you have the right to grant and therefore grant Döhle Seafront and companies affiliated with the Peter Döhle Group unrestricted, unlimited, irrevocable, perpetual, non-exclusive, transferable, royalty-free, fully-paid, worldwide right, and license to host, use, copy, reproduce, disclose, sell, resell, publish, broadcast, retitle, archive, store, cache, publicly perform, publicly display, reformat, translate, transmit, excerpt (in whole or in part), and distribute such contributions (including, without limitation, your image and voice if applicable) for any purpose, commercial, advertising, or otherwise, and to prepare derivative works of, or incorporate into other works, such contributions, and grant and authorize sublicenses of the foregoing. The use and distribution may occur in any media format and through any media channel.
Photographs submitted shall be fully credited to the photographers/participants on materials related to Project Sea You, but do not necessarily have to be credited in other internal and external materials produced not related to the campaign.
Winning entries will be announced in October 2022 on the Döhle Seafront Crewing (Manila), Inc. Facebook page.
CONTACT US 
To resolve a complaint regarding the campaign or to receive further information regarding your participation in the campaign, please contact us at:
Döhle Seafront Crewing (Manila) Inc. Data Privacy Officer at privacy@doehle-seafront.com | Tel. No.: +63 2 7058490