Firm sees no impact on Filipino seafarers from looming global recession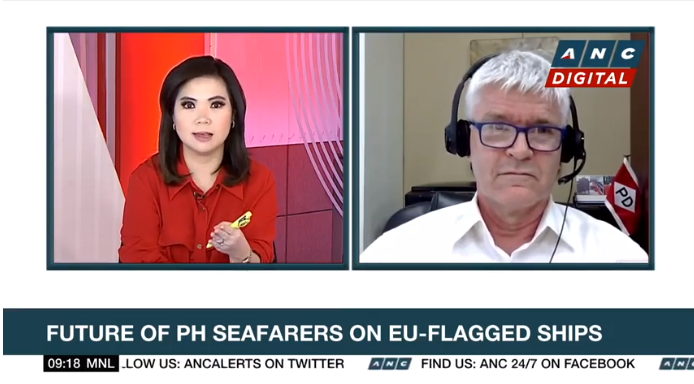 As published by ABS-CBN News on May 8, 2023
A ship management firm said it does not expect seafarers to lose jobs in the short term because of a looming global recession.
"I don't think so. I believe that global trade has shown itself to be resistant when it comes to even recession," said Tore Henriksen, President and Managing Director of Dohle Ship Management Phils.
Henriksen says he also expects demand for Filipino seafarers to rebound after the EU moved to continue recognizing seafarer certificates issued in the Philippines.
https://news.abs-cbn.com/video/business/05/08/23/firm-sees-no-impact-on-filipino-seafarers-from-looming-global-recession